Key Members
LINA ARGUELLES. Congas and Percussion. Biography coming soon.
ALEX COBOS. Bass and Vocals. Biography coming soon.
FRANK MIRET. Rhythm and Lead guitar. Biography coming soon.
ALFREDO "FREDDY" PEREZ. Keyboards and Vocals.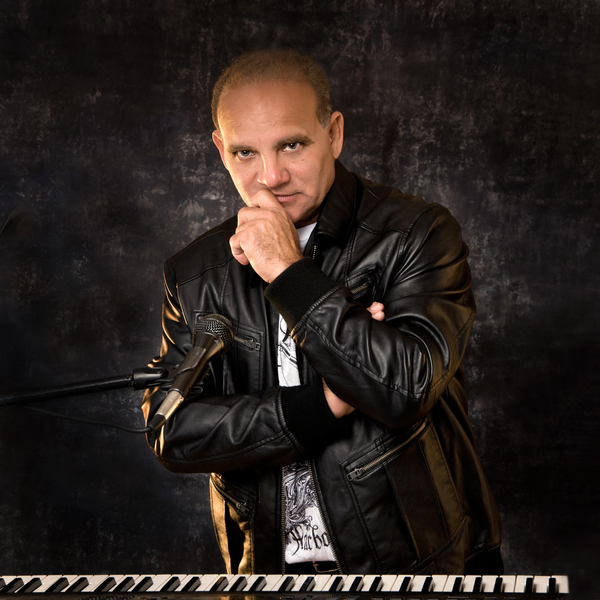 My music career began at West Miami Jr High, in Miami in 1972, as best as I remember it was in the 6th period PE class when I grabbed a PIANICA from a fellow student and began to play it, another student by the name of Orlando Zabalo told me that he played guitar, and I invited him to create a Band in Spanish, I had no idea about playing, simply bought a CHORD BOOK and began to play and learn, thanks to my mother who bought me a Thomas Combo Organ. I was able to do what I have found to be what I really like to do, play music, that band broke off, it lasted 2 months, and here is the rest of story.
Clockwork was originated in in the Summer of 1973, as I delivered a Burger King order to a couple guys, 1 spoke Spanish, the other did not, Somehow the conversation evolved into Music, and turned out that we were all musicians, within minutes we planed to meet to discuss possibilities. After the meeting, we begun the process of rehearsals, soon this Band was called Nature, which later emerged into Clockwork, the Burger King customer that did not speak Spanish was Henry Stein the original bass player, the other was Frank Miret the guitar player and first leader of the band, the Burger King employee is myself, Alfredo "Freddy" Perez, the original keyboard player.
We started as 6 and 5 piece, and thru time became a 4 piece band. As time went on I was in and out of the band 2 to 3 times. I joined other bands and became interested in vocals. Due to the economics and the advantage to work by myself, lead singing and keyboard playing has enabled me to play in modern times for Carnival Cruise Lines, Sun Cruise, Sea Escape Cruises, Miccosukee Indian Gamming, Miami outboard Club, Latin American Key Largo, Su Casa Cafe Key Largo, Marlin Restaurant, Key Largo, and most of the South Dade nursing homes Centers for the elderly.
Recently the Band Clockwork has decided on a joint venture between the original and later members to reunite, and are currently working on a project that fans and new fans will find interesting, appealing and most of all a transition to a beautiful era in time and music in the Miami area, it is quite a pleasure for me to be a part of this project. THE GREAT 70'S Thanks for the years Clockwork.
CARLOS SEGURA Drums and Percussion.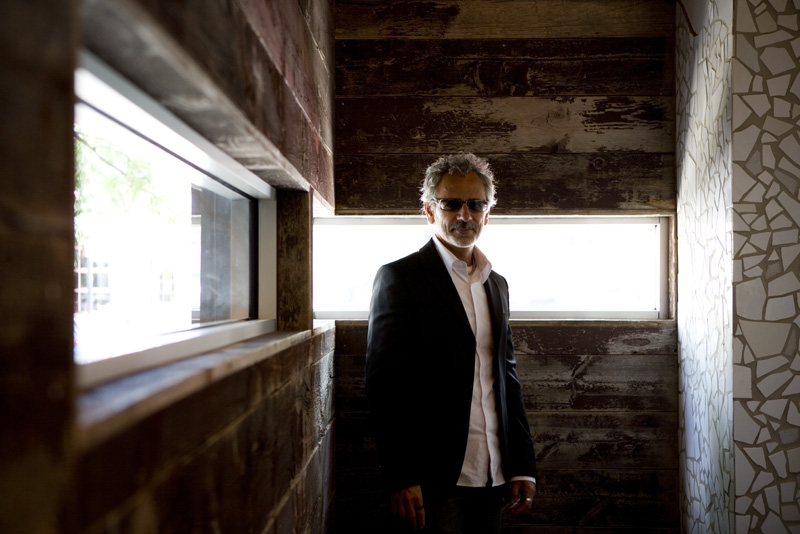 Carlos left the band in 1978 and went on to become the founder of the Chicago-based design firm Segura Inc. He came to the United States from Cuba at the age of nine. He began his career in graphic design as a production artist but soon gained more interesting challenges. He moved to Chicago in 1980 and worked for many prestigious ad agencies, including BBDO, Marsteller, Foote Cone & Belding, Young & Rubicam, Ketchum, and DDB Needham. In 1991 he founded Segura Inc. to pursue design more creatively with the goal of blending as much "fine art" into "commercial art" as he could.
Segura Inc was the beginning of a series of commercial ventures that expanded Carlos Segura's creative efforts. In 1994, the T26 Digital Type Foundry was born to explore the typographical side of the business. T26 fonts are now distributed throughout the world.
Segura Inc. and T26 have received numerous awards from organizations around the world, including the Tokyo Type Directors Club, The Society of Typographic Arts, both the New York Art Directors Club and the New York Type Directors Club, and the American Center for Design. Segura's work has been shown in many journals including Graphis, Print magazine, HOW, and publications by PIE Books, North Light Books, Duncan Baird Publishing, F&W Publications, Rockport Publishers, Die Gestalten Verlag Publishing and others. His work has been shown in exhibits from the Denver Art Museum to Tokyo Japan.
In 2004, he launched Cartype with further expansions of the typographical segment with Biketype, Mototype, Trucktype as well as Hatch Heaven and the non-profit Streets Of Sadness project. For several years, he even had his own music label called ThickFace Records.
In 2004, Segura was named 1 of the 21st Century's 100 best designers by Taschen Publishers in the Graphic Design For The 21st Century (100 of the World's Best Graphic Designers) 2003 annual.